POLYPROPYLENE CLICK TILES
Collection universa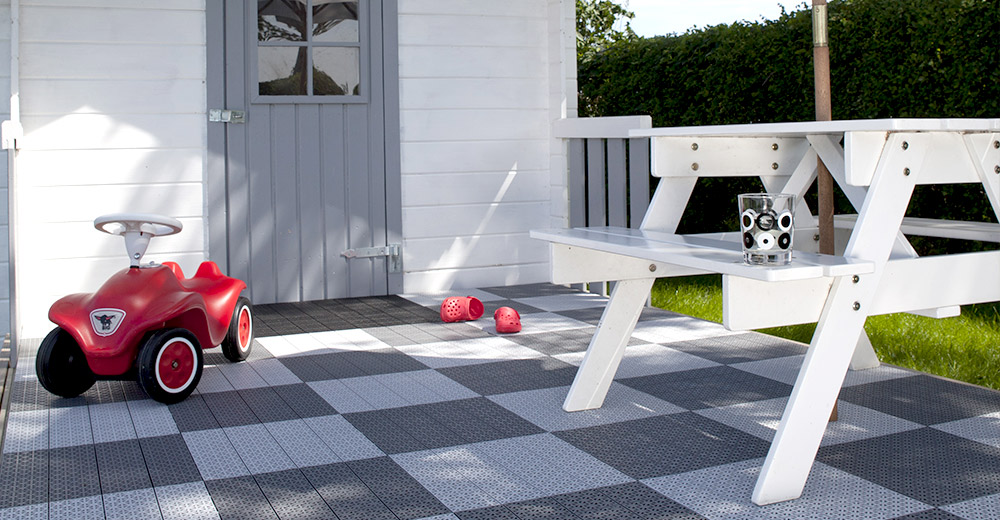 "Universa"-l floor for rented and outside spaces.
Universa tiles are also suitable for more intensive use of floor coverings. You will use this, for example, in your business, when you are in rented premises, where you do not want to invest too much in someone else's property, but at the same time you want to improve it. When you leave or change the place, you can easily take the tiles with you and buy eventual any necessary additional quantity. They will always fit.
The floor design is characterized by significant robustness and durability, which is also defined by the ability to withstand large temperature fluctuations from -30 to +70 degrees Celsius without the threat of deformation. This predestines the tiles for use in commercial wellness centers, saunas, swimming pools, or vice versa in tents with underlay and caravans.
In addition, the locking systém, which the tiles have, guarantees you easy and fast installation, thanks to which you will be able to save both time and money. Furthermore it is easy to lay it down during closing time.
BENEFITS OF HESTRA TILES
EASY DIY INSTALLATION
(using a locking system)

WATER PERMEABILITY
(what flows in, flows out, without mold and stale)
TEMPERATURE RESISTANCE
(ideal for whole year use)
UV-RESISTANCE
(the tiles will not fade)
SUITABLE FOR INDOOR AND OUTDOOR USE
ANTI-SLIP SURFACE
(for comfortable walking)

EASY MAINTENANCE
(you can sweep, vacuum and wash the floor with high pressure washer)

ABSORBING NOISE
(there is no unpleasant echo in the room)
2 YEAR WARRANTY
TECHNICAL DETAILS
 DIMENSIONS:  300 x 300 x 12 mm
WEIGHT: 248 g

QUANTITY IN PACKAGE: 11 pcs = 1 m²


EDGE RAMP
DIMENSIONS: 300 x 55 x 12 mm
QUANTITY IN PACKAGE: 5 pcs = 150 cm

 

 

CORNER RAMP
DIMENSIONS: 355 x 55 x 12 mm

QUANTITY IN PACKAGE: 2 pcs = 71 cm
MATERIAL
The tiles are made of recycled polypropylene in accordance with REACH regulations.
They are resistant to most chemicals, do not smell and do not change color in the sun thanks to UV stabilizers.
Choose from the color designs of Universa tiles. You can match the colors with the company's colors, or create practical zones.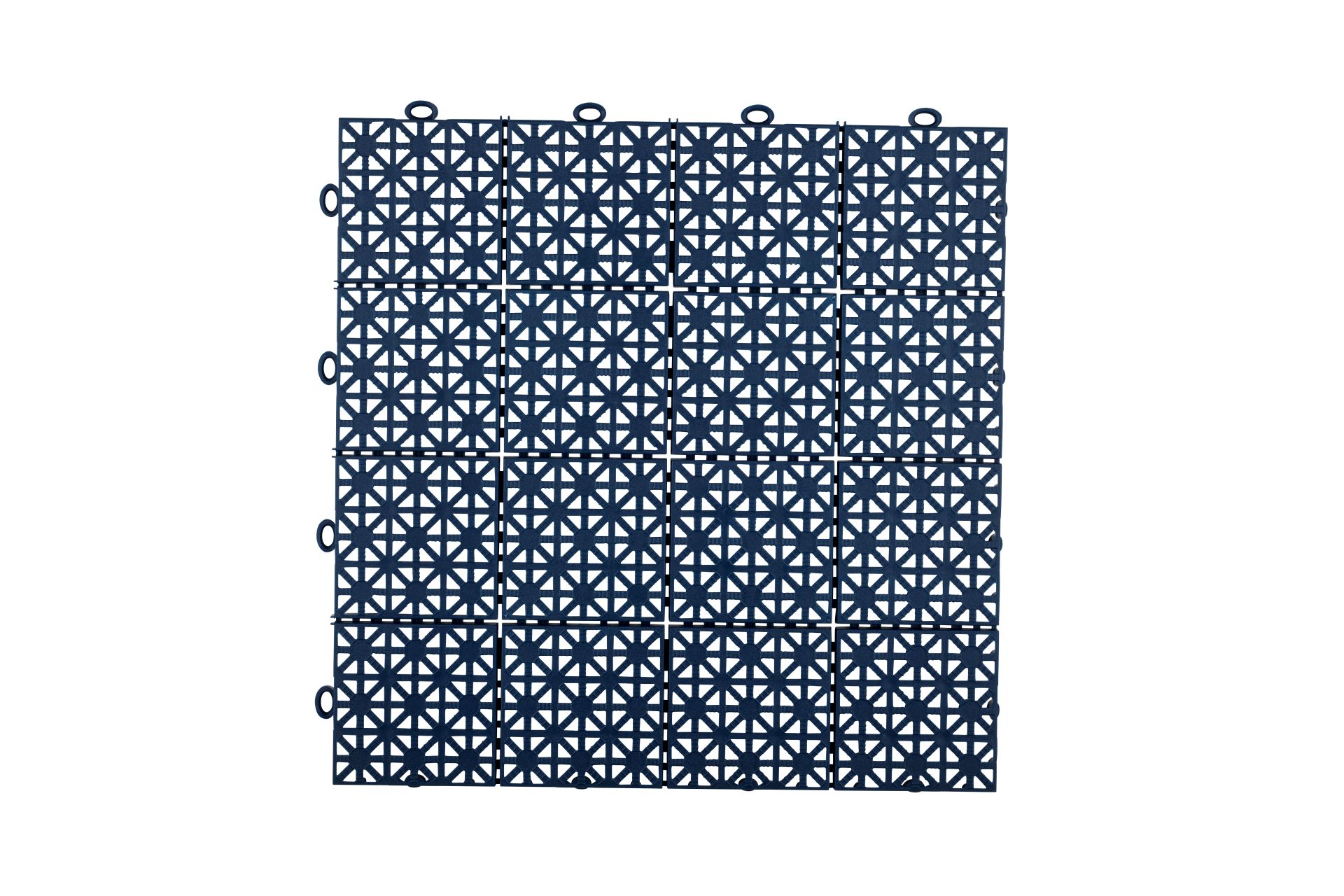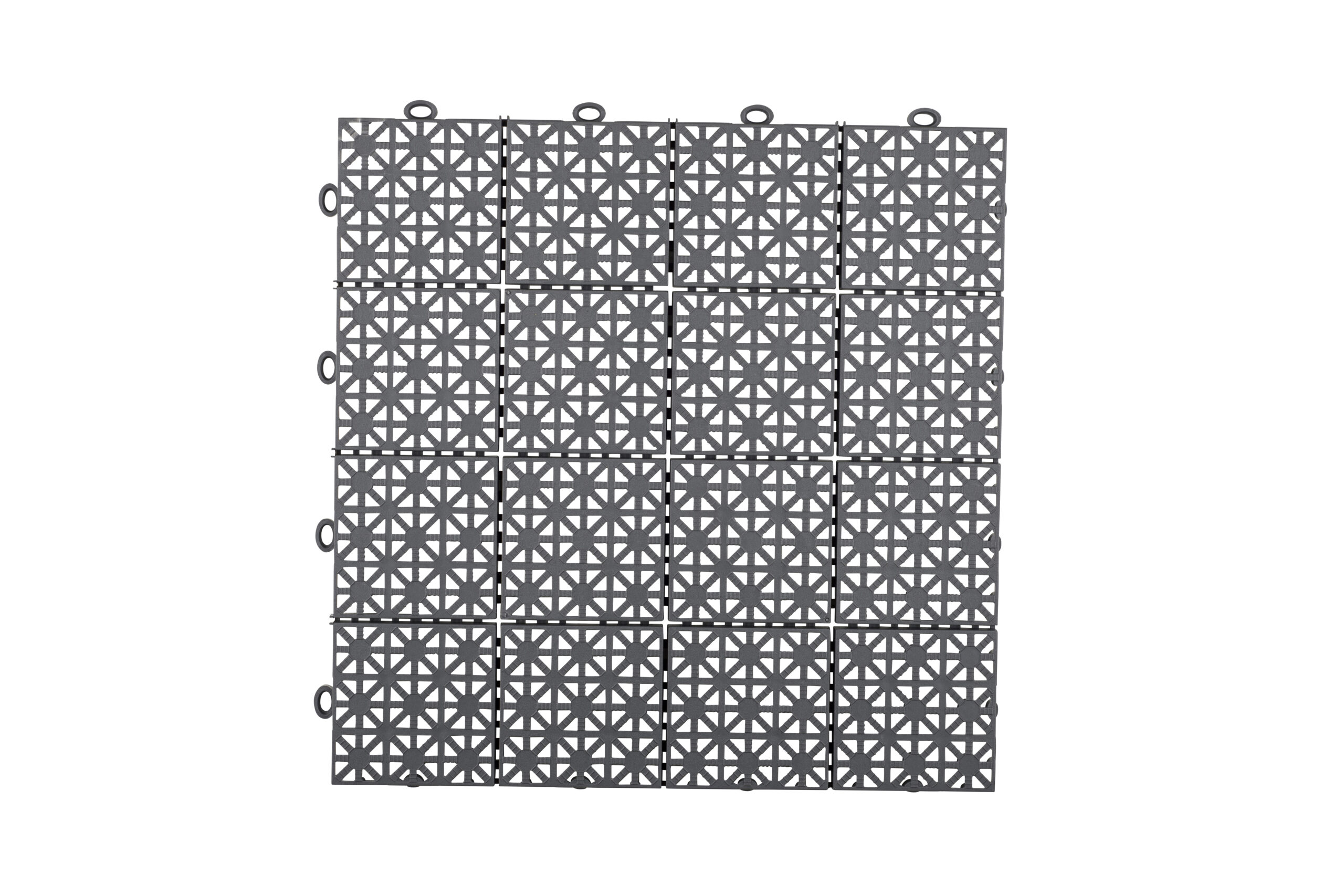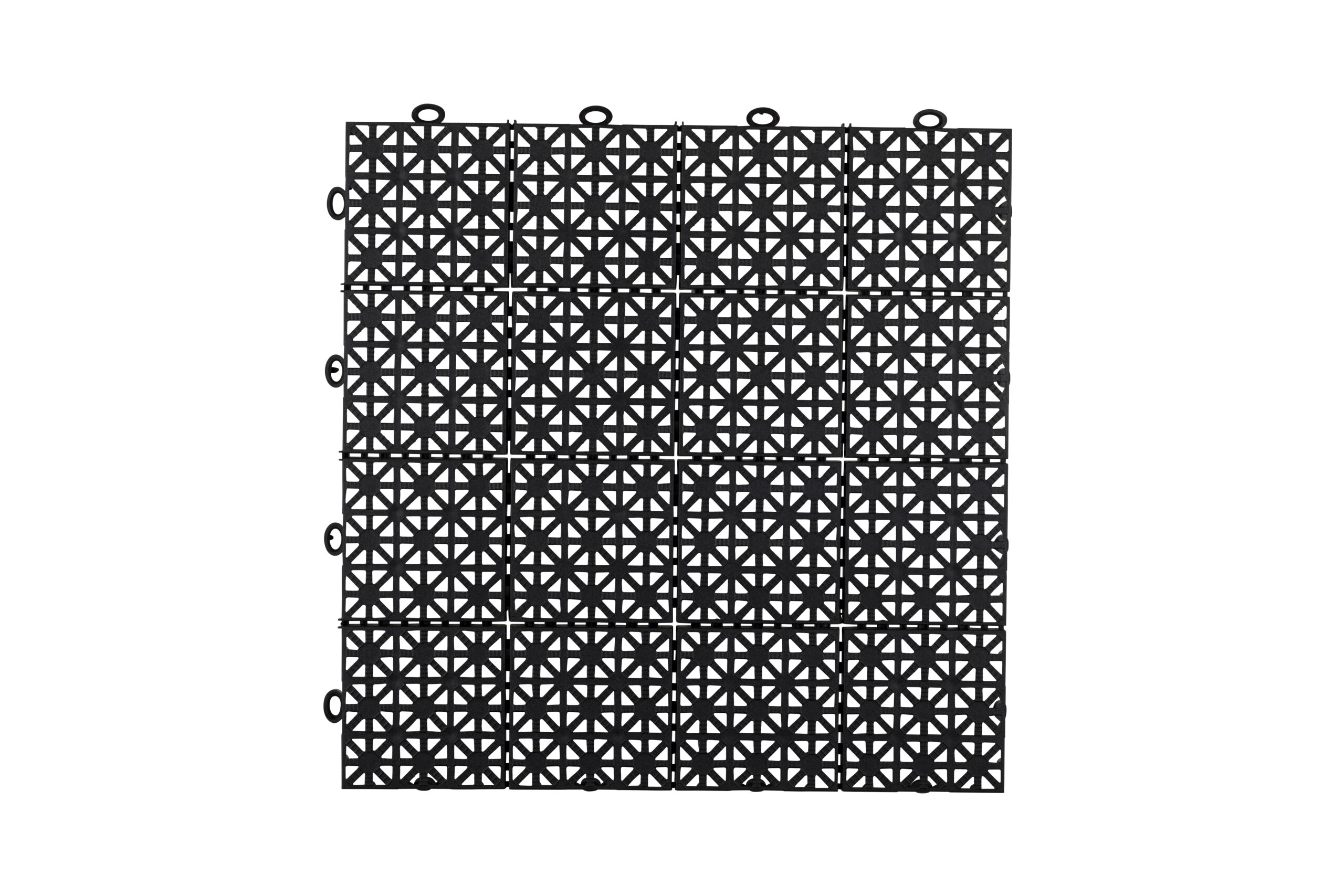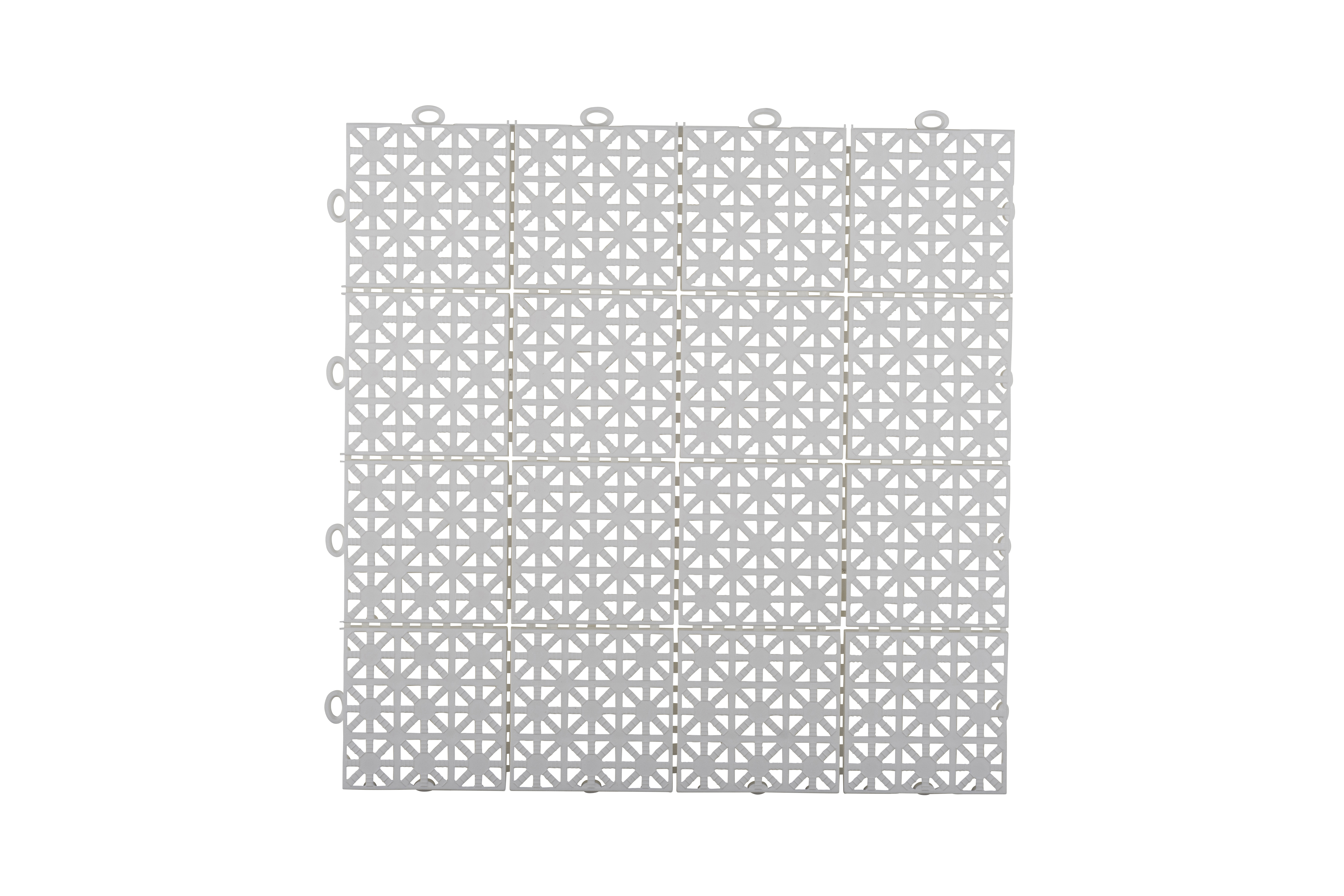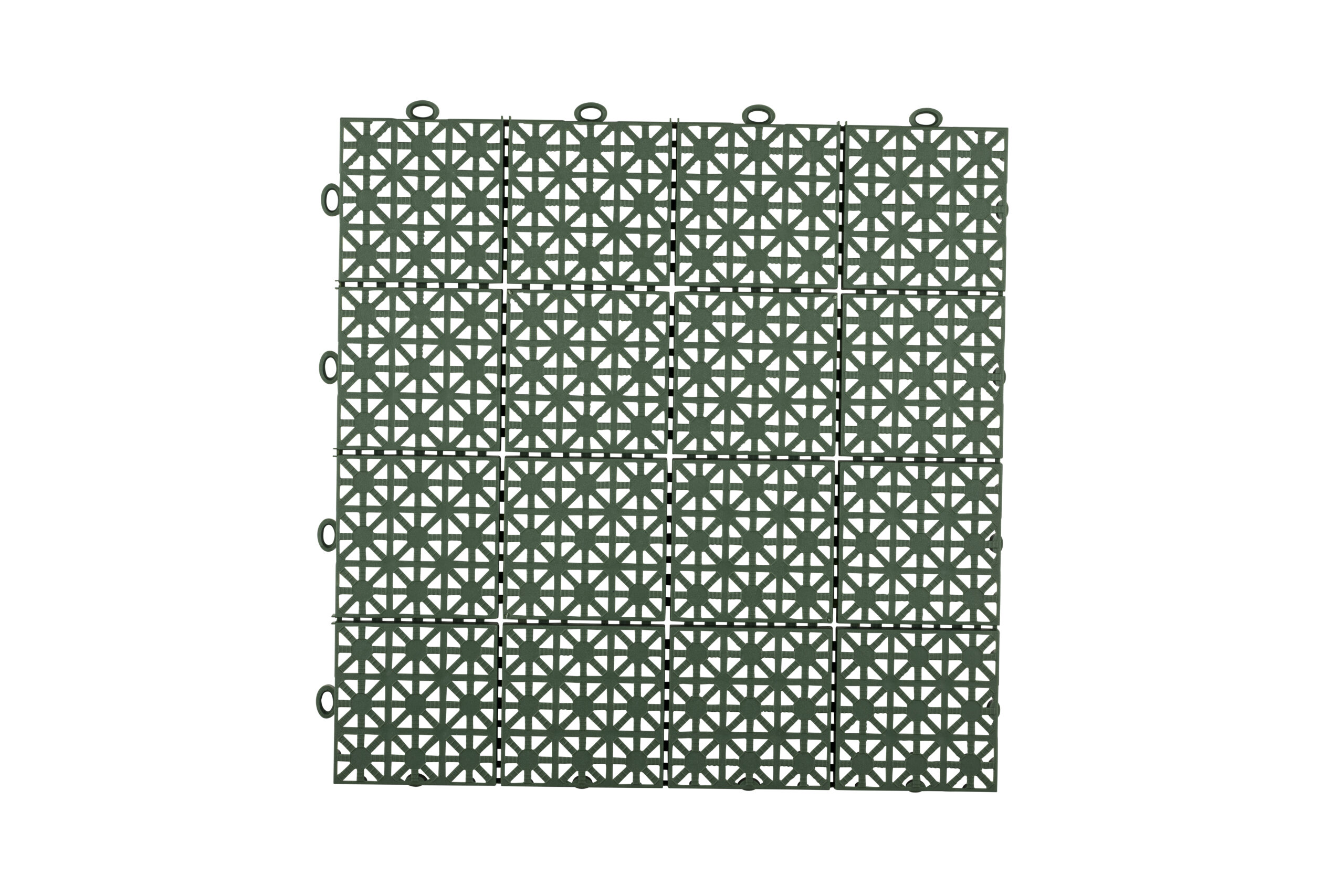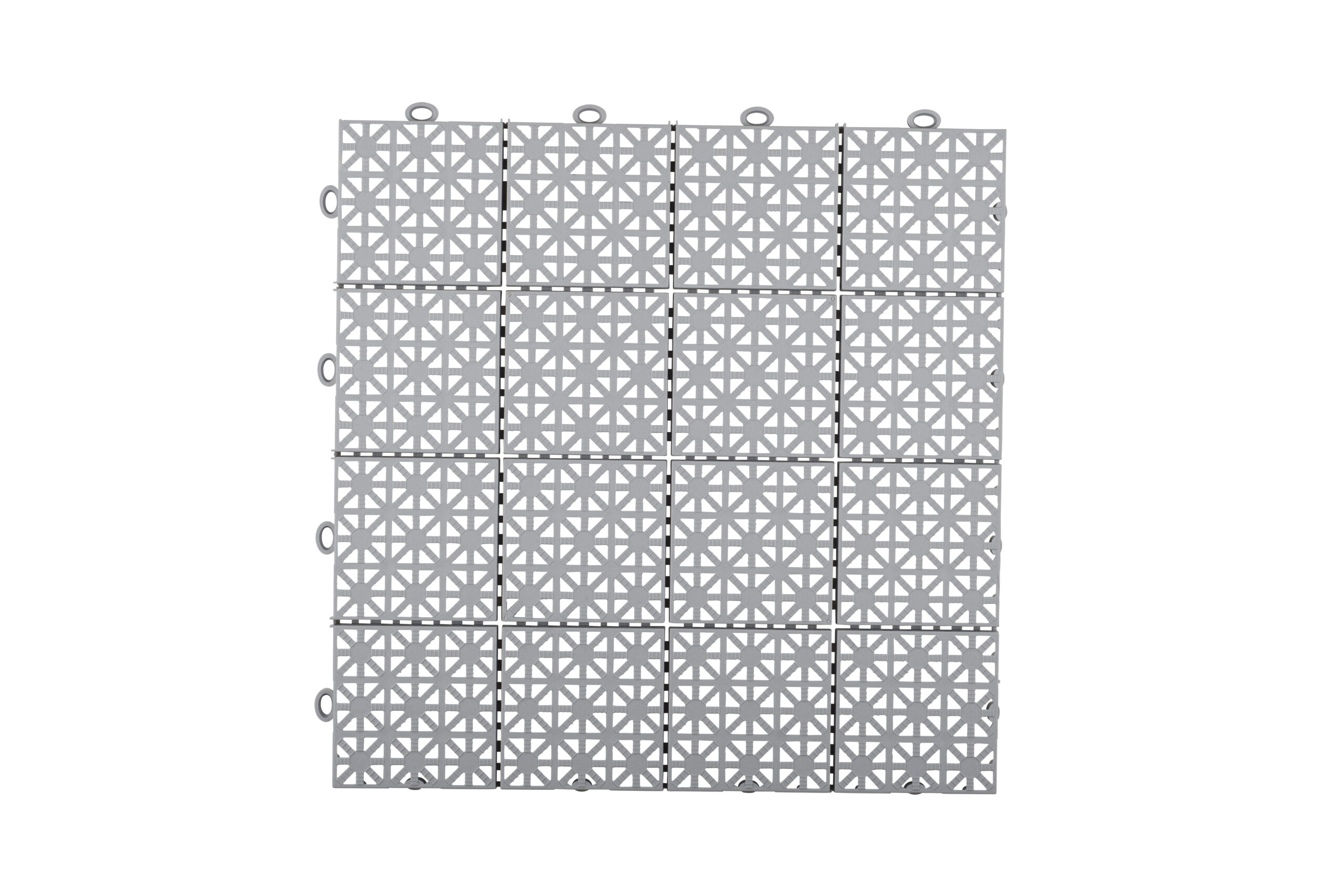 Practical perforated design
The special design of the tiles will not only impress you with its aesthetic line, but also allows all the moisture to dry under the tiles, so that the substrate can ventilate naturally. You can clean it quickly and easily at any time of the year, because UNIVERSA tiles are installed completely without gluing or drilling, so the entire floor can be quickly dismantled and reassembled.
There`s nothing better then to look at the tiles with your own eyes. You will find out right away whether the green one will fit you the way you thought, or the gray one, whether it will enliven or reduce the space. Alternatively, how the color combinations will fit together.
Floor samples
Order samples of Universa tiles and see it with your own eyes.