POLYPROPYLENE CLICK TILES
collection woodlook
Wood design with the benefits of plastic
Do you live in a block of flats and would you like to improve your loggia or balcony a bit? Without burdening the structure, adding a lot of work and significantly intimidating your wallet, you can improve the floor on your own thanks to the tiles from the Woodlook collection.
These plastic tiles in a wood pattern in several colors will enhance any space. You will be pleased with its imaginative embossed surface, which is pleasant to walk barefoot and at the same time there is no risk of splinter as with wooden floors.
BENEFITS OF HESTRA TILES
EASY DIY INSTALLATION
(using a locking system)

WATER PERMEABILITY
(what flows in, flows out, without mold and stale)
TEMPERATURE RESISTANCE
(ideal for whole year use)
UV-RESISTANCE
(the tiles will not fade)
SUITABLE FOR INDOOR AND OUTDOOR USE
ANTI-SLIP SURFACE
(your children and you will not slip again)

EASY MAINTENANCE
(you can sweep, vacuum and wash the floor with high pressure washer, you do not need to varnish it and there is no risk of splinters)

ABSORBING NOISE
(this is certainly appreciated by the neighbors as well)
2 YEARS WARRANTY
TECHNICAL DETAILS
DIMENSIONS:  300 x 300 x 12 mm

WEIGHT: 248 g

QUANTITY IN PACKAGE: 11 pcs = 1 m²


EDGE RAMP
DIMENSIONS: 300 x 55 x 12 mm
QUANTITY IN PACKAGE: 5 pcs = 150 cm

 

 

CORNER RAMP
DIMENSIONS: 355 x 55 x 12 mm

QUANTITY IN PACKAGE: 2 pcs = 71 cm
MATERIAL
The tiles are made of recycled polypropylene in accordance with REACH regulations.
They are resistant to most chemicals, do not smell and do not change color in the sun thanks to UV stabilizers.
Sophisticated plastic tiles in wood decor and fine embossed surface.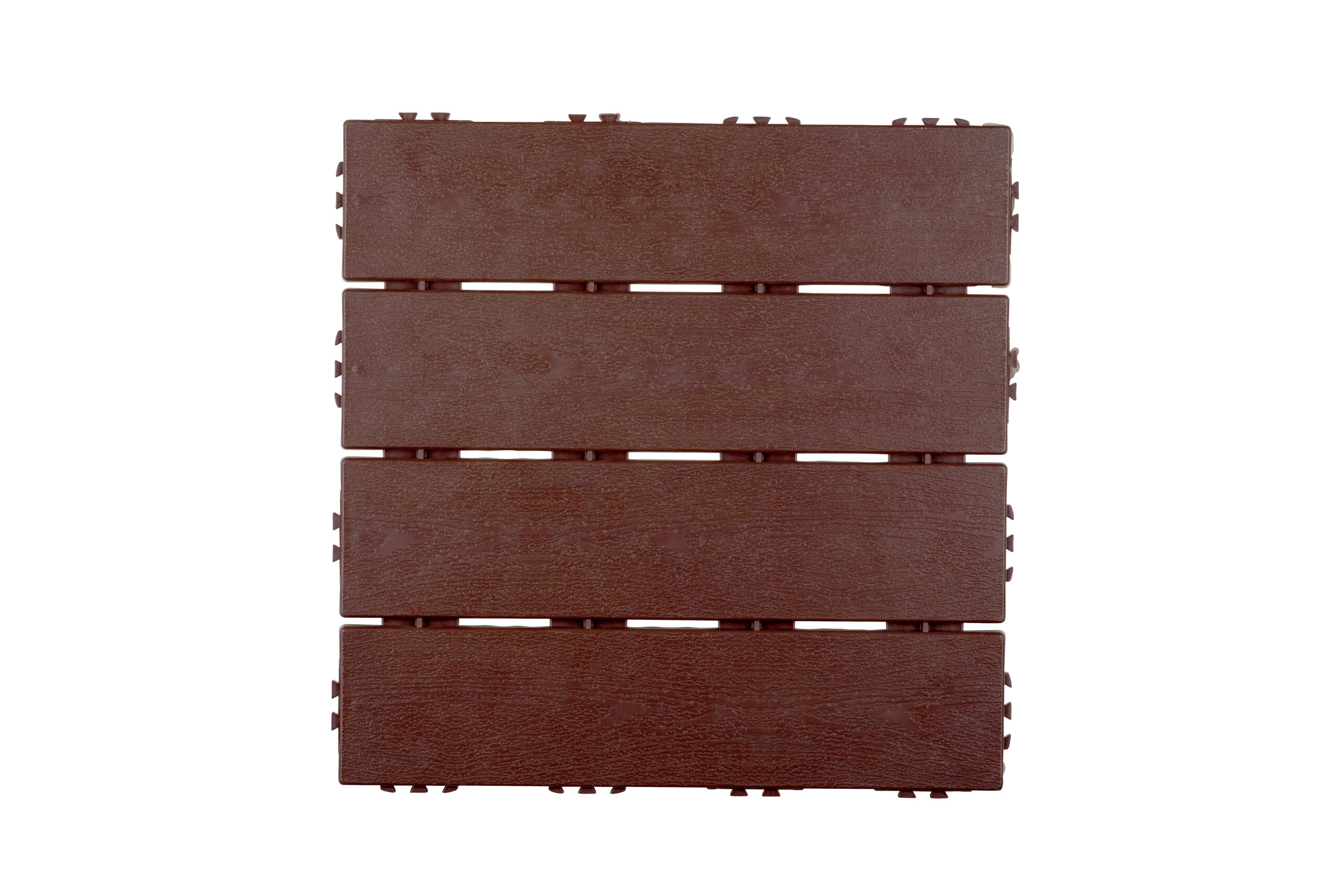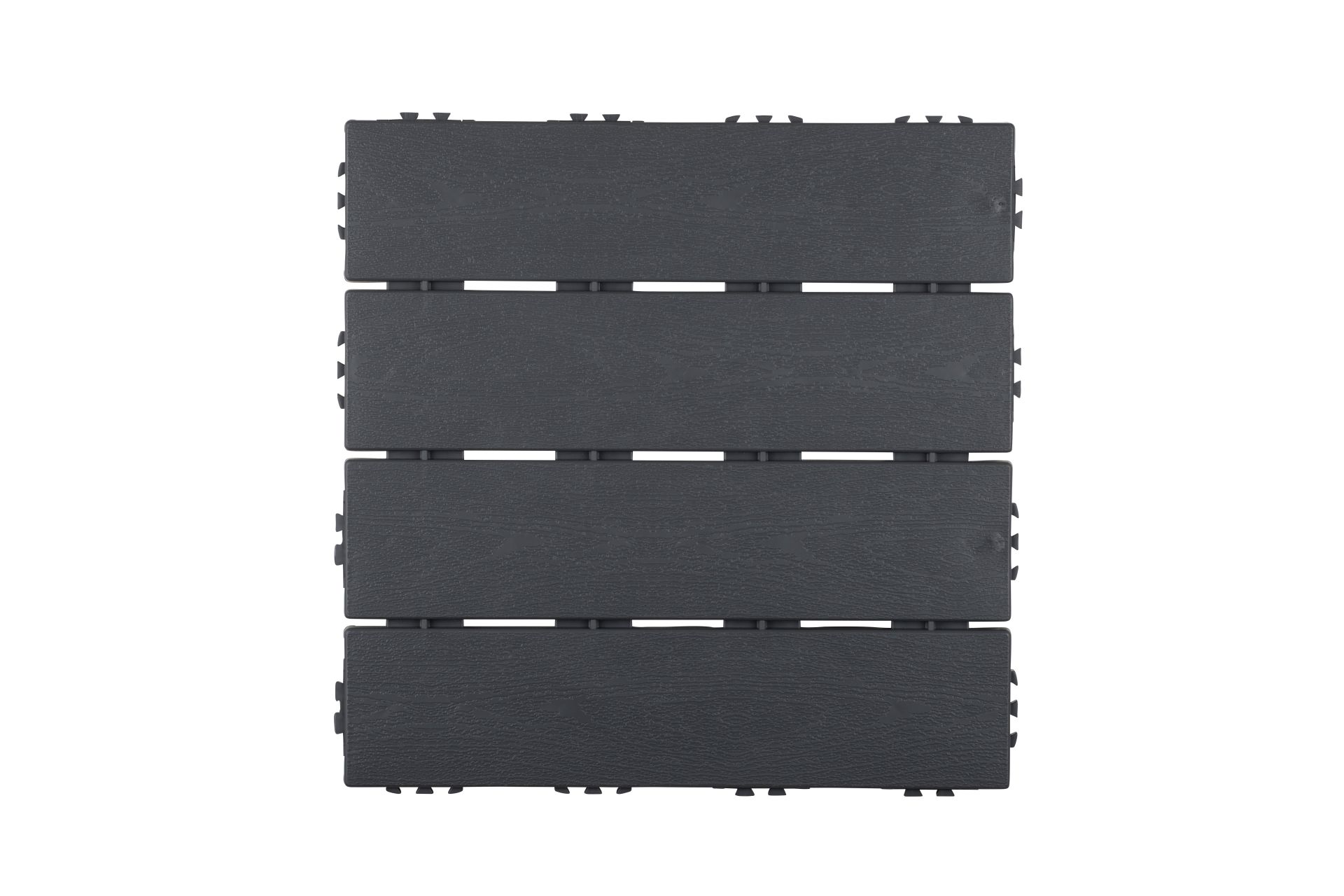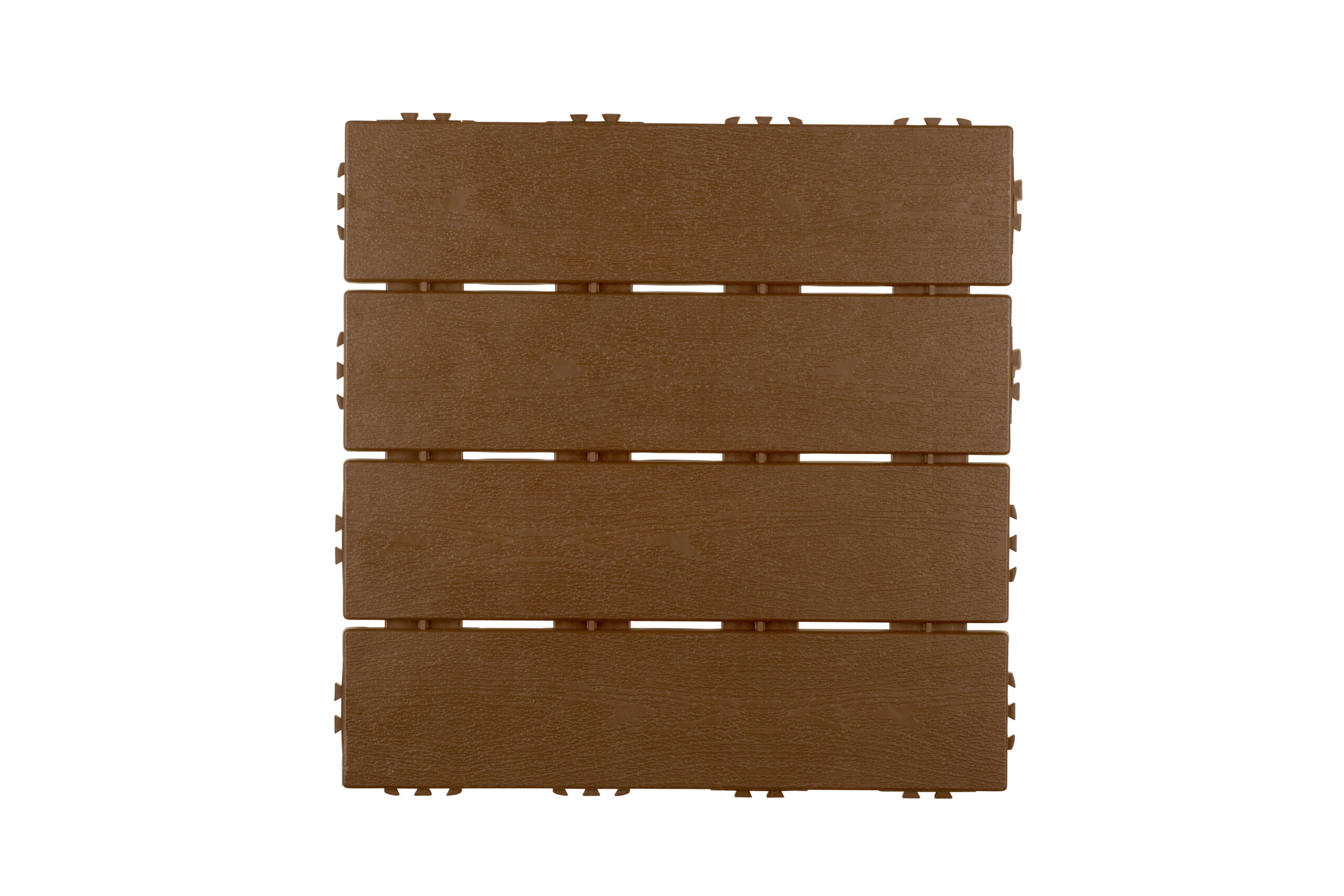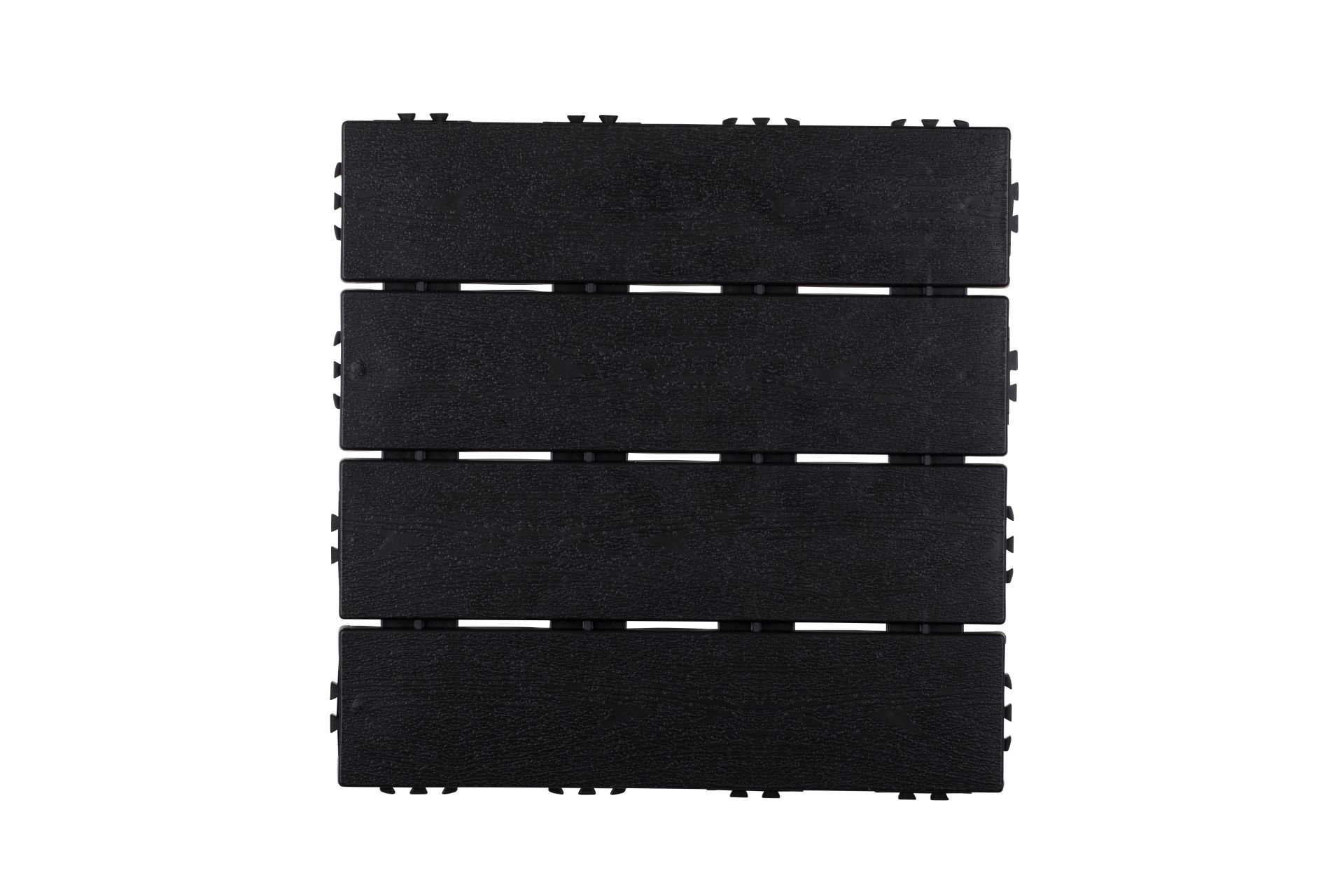 With the promise of a happy feeling even on weekdays.
Wooden imitation floors are especially suitable for the scandi and hygge style, which are increasingly popular even in interiors. These styles come to us from the north. They are easy to match with neutral colors such as light gray, white and cream, they are full of simplicity of shape and purity. Not infrequently, they also contrast with black. You will also find all these tones at the tiles from the Woodlook collection.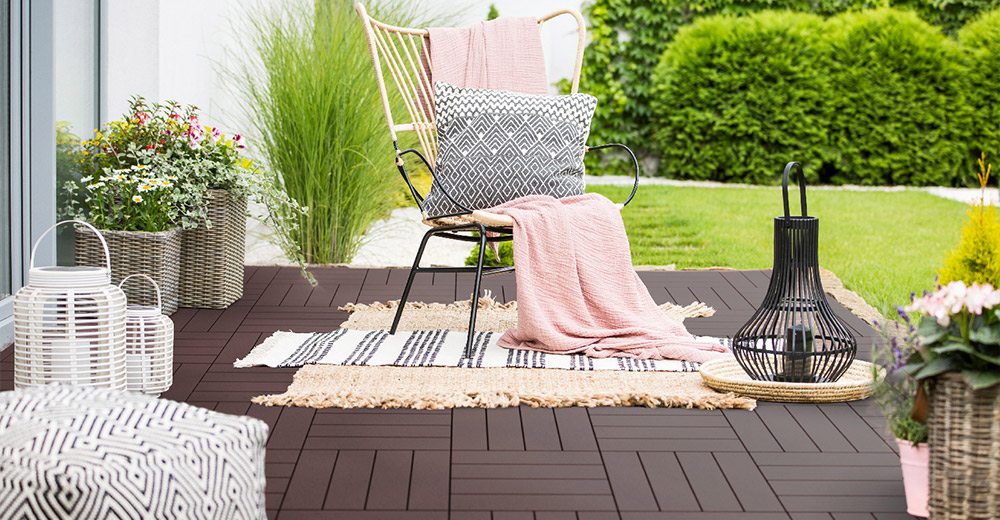 Order a floor sample in wood decor.
Nothing like seeing the tiles for yourself. You'll find out if this Mahogany fits like you thought, whether the black pavement makes the space more cozy or smaller.
Floor samples
Order samples of Woodlook tiles and see it with your own eyes.